Microblading is a two part semi permanent procedure, where pigment
is implanted into the epidermis layer of the skin using a tiny blade and
a disposable handheld tool. The pigment is permanent but it will
greatly fade over time so a top up is recommended every 12-18 months.
This way of applying pigment into the brow area is now fast becoming
the most popular method of semi permanent make up as it gives such a
natural and crisp hair stroke. Its hard to distinguish what's hair and
what's not. Andrea has been trained to an exceptionally high level of Microblading
and is an Accredited Advanced Microblade Artist. This means Andrea
can offers skills and techniques that are hard to come by, including
Microblade Combination Brows and Ombre Shading.
*Please note: A patch test is required at least 24 hours prior to the
treatment.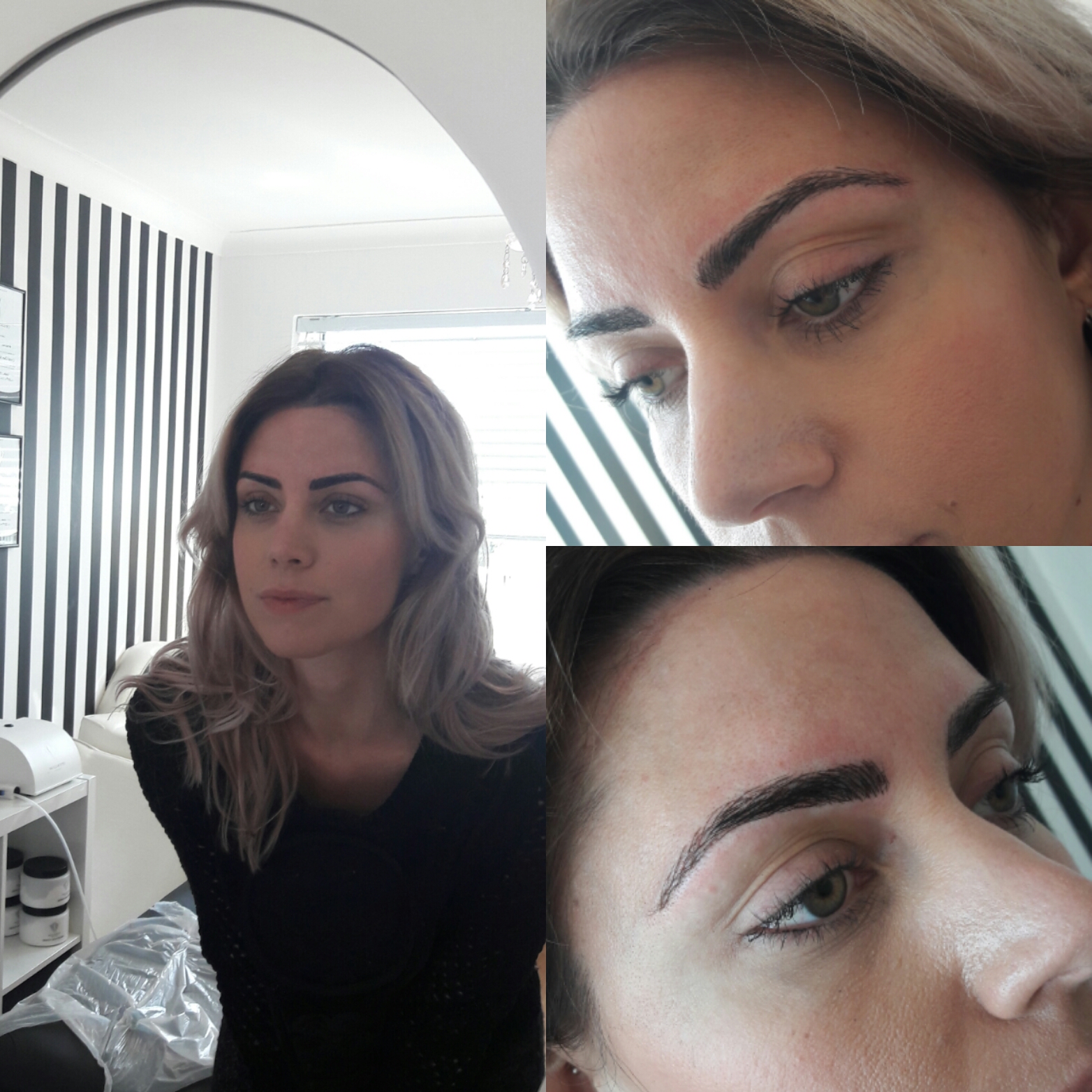 Microblade Hairstrokes give a soft and natural finish to the brow, The hairstrokes are
nice and crisp and completely mimic the natural hair. Perfect for ladies or men who
have hair missing in places where they feel a bit more hair would offer a better shape.
Microblade Brows £275
The above payment is split up as follows:
£50 deposit at time of booking
£175 at your initial appointment
£50 at your 6 week top up
Microblade Colour Boost
At 12 months £180 At 18 months £205 At 24 months £250
After 24 months full price applies. * A patch test is required at least 24 hours prior to
treatment
Microblading with shading is ideal for those who like a slightly bolder brow. Once the
Microblade Hairstrokes have been created, shading is applied around the strokes to give the
appearance of a fuller looking brow.
An Ombre effect can also be created if desired, this is a favourite among celebrities and an
absolute favourite of ours too.
Microblade Combination Brows inc Shading or Ombre Shading £330
The above price is split up as follows:
£50 deposit at the time of booking
£230 at your initial appointment
£50 at your 6 week top up
Microblade Combination Brows Colour Boost
At 12 months £230 At 18 months £255 At 24 months £295
After 24 months full price applies. *A patch test is needed at least 24 hours prior to
treatment
"I had a Microblading treatment done by Andrea and I LOVE the
results!
Andrea is professional & calming....
I felt a little nervous about having the treatment, but Andrea ran
through the whole procedure with me beforehand so that I knew
exactly what would happen.
The Salon is beautiful & relaxing, you are really made to
feel at home whilst there. Andrea is extremely talented as
my brows were drawn on to perfection before the treatment
began. I can't wait to have my second treatment and visit the
Salon again and I cannot thank Andrea enough for giving me the
brows I have always dreamed of!"
Alison
*Please note your £50 deposit is non ferundable if you were to cancel but is transferable once*