Andrea Pickford Make Up & Beauty was established in 2007 after 9 years of
freelance work Andrea opened her Boutique style salon in August 2016 and then went on to open her beautiful tranquil retreat in May 2019 that is now run by both Andrea & Jess. Our retreat may look
small from the outside but once you have had your first visit our ladies are always desperate to come back for more, we even find it hard to get rid of them after their treatment has finished, they like to make themselves at home on our chaise longue, and do you know what, there ain't nothing wrong with that, we absolutely love the sociable and friendly atmosphere that all our gorgeous clients create and adore. Our lovely clients know we are always here with our door open, ready to keep your secrets under lock and key, because we're not just beauty therapists you know, we're fabulous secret keepers too, and just to make you feel even more at home, here's a few secrets about us lot that you may not know!
Hey, I'm Andrea, business owner and lover of all things beauty. This is where you get to find out all our secrets, but shhhh, don't go spreading them too much!
I'm wife to Tom and Mummy to my little boy Thomas and my crazy pets Daisy the miniature
Dacshund and Clarence the cross-eyed loud-meowed Bengal. I haven't always been a beautician, I actually used to be a veterinary nurse. After 6 years of study and a year after qualifying I decided to follow my dreams and I became a make-up artist when I joined Bobbi Brown Cosmetics. I soon took my training further and
progressed on to becoming qualified in hair styling, nails, spray tanning, eyelash extensions and much more.
When my clients become to know me a little more they are often amazed to hear how many jobs I have actually had (some would say I get bored easily, I just like to say I've had a varied and interesting existance up to now). From being a barmaid, a club dancer, a zookeeper, Zumba
instructor right through to the singer in a wedding band I can honestly say I've never been bored. After 8 years of mobile work and building up a loyal client base I decided to take the plunge and open my own salon in August 2016. A month later I employed Jess and here is her story (The bit she won't tell you is that she's often found singing Whitney in the salon whilst cleaning).
Both myself and Jess have now moved on and opened up our own beautiful, tranquil beauty retreat in the heart of Warrington and look forward to welcoming you all.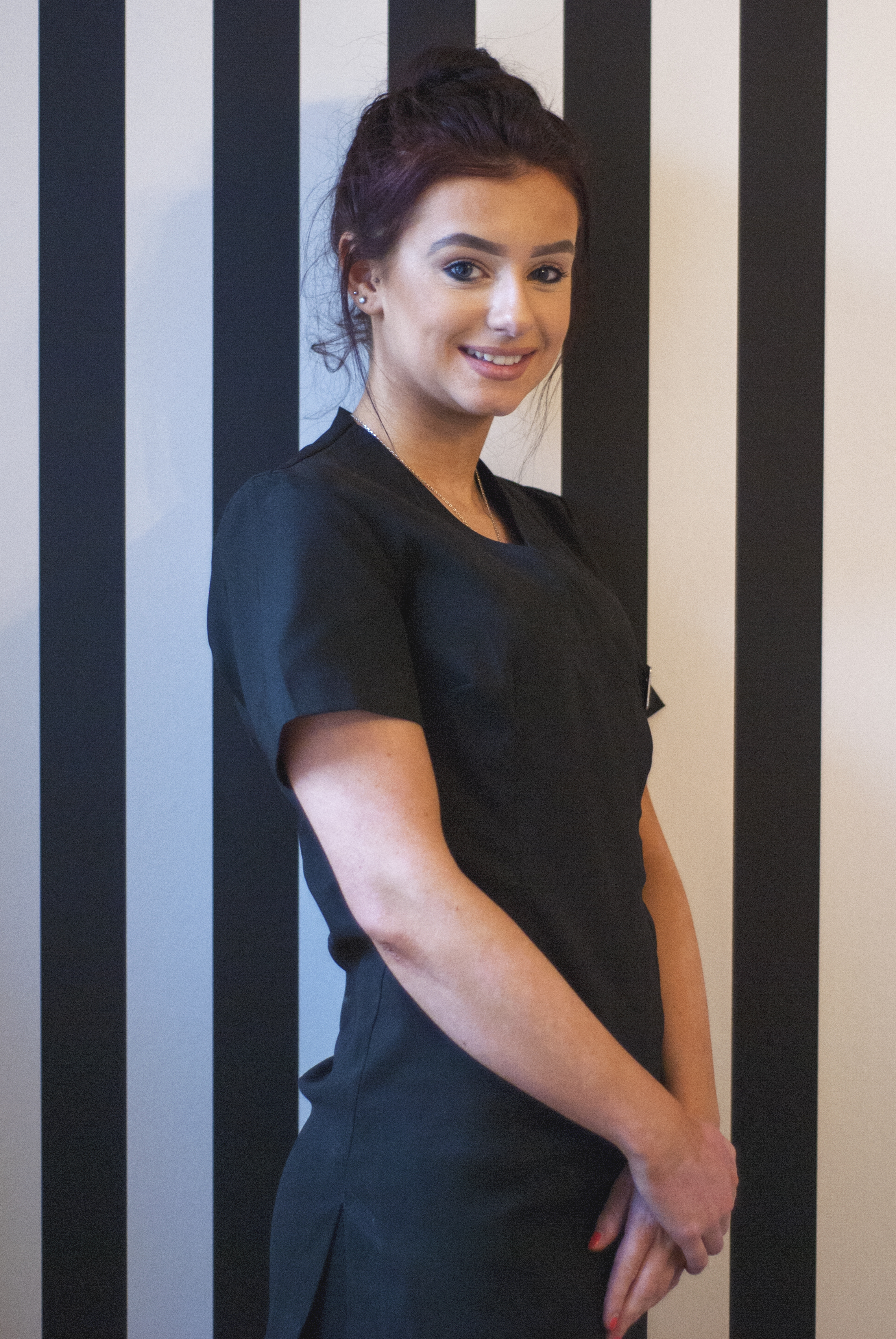 Hi I'm Jess, Its correct I do love abit of Whitney! Who doesn't anyway I like to think I'm a kind caring person I always make sure I'm giving my hardest efforts to my clients and meeting all there needs so they are happy. That's what I love about my job making the clients happy and feel good about them selves, I always knew since I was little that I wanted to do beauty I started teaching myself and even opened my own little top of the range "salon" in my bedroom which was fun but makes a lot of people laugh now. Until I was finally old enough to go to college. I am a level 3 qualified Beauty Therapist and Qualified Lash Technician. I also have various other qualifications in nails, tanning and more. I am keen to continue learning more things and keep progressing.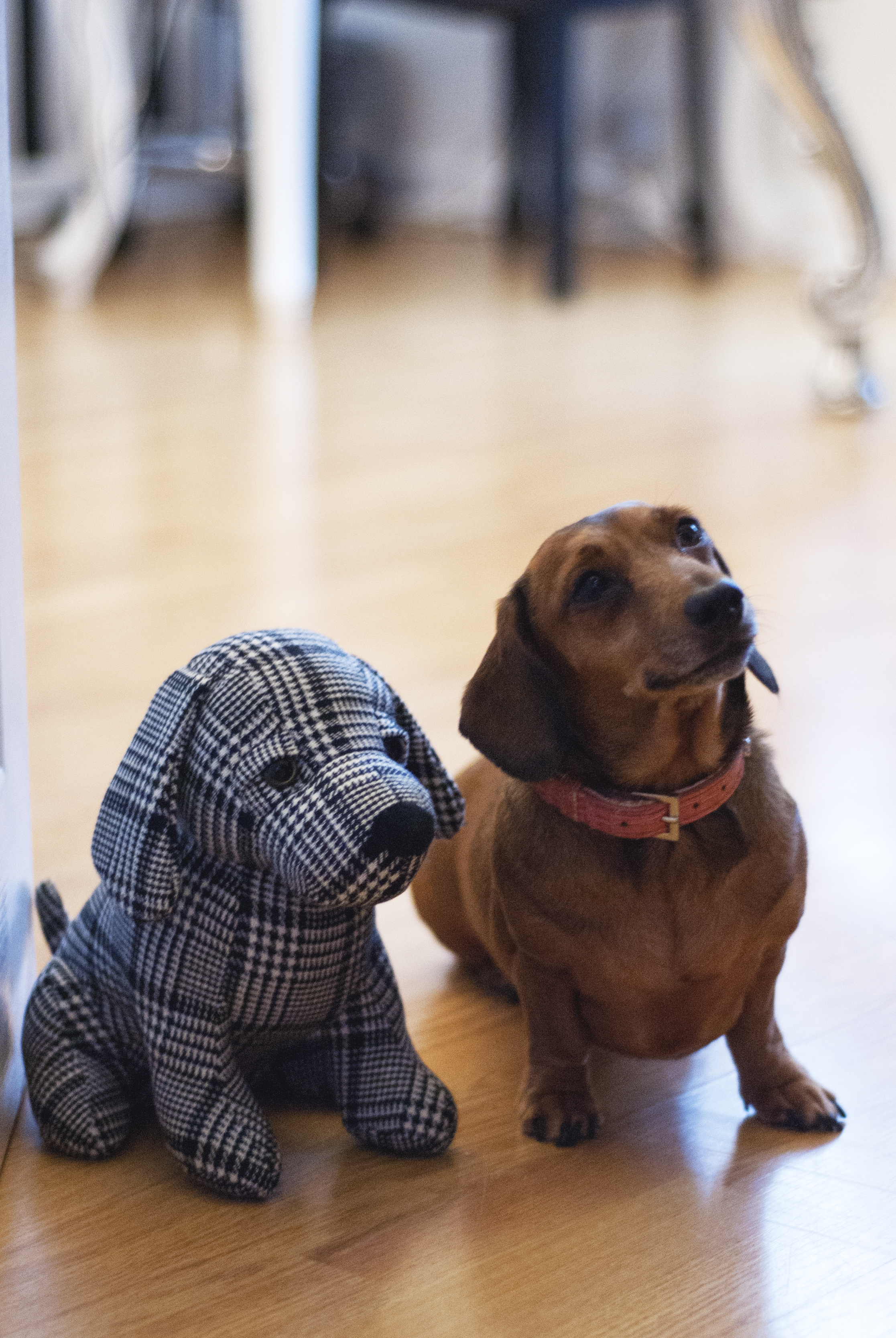 Hi I'm Daisy the Miniature Dachshund, I used to be allowed to go to the salon when my mum first
opened it, I don't know why she stopped me going as I was very good at welcoming everyone, I
would lick them all over, go through their handbags and sometimes I'd even try helping out with the
treatments. I haven't a clue why I'm not allowed there anymore, instead I stay at home annoying my
brother Clarence the Bengal cat, eating his food and pouncing on him to wake him up.